Description
A pen tip that is easy to apply strength
Add a touch of brush to the long-selling Pentel felt-tip pen.
Write finely
If you relax and write quickly, you can draw fine lines beautifully.
Write thick
You can draw a thick line by pressing the pen tip with force.
combination
If you write a combination of thick and thin lines, you can draw lines with intonation.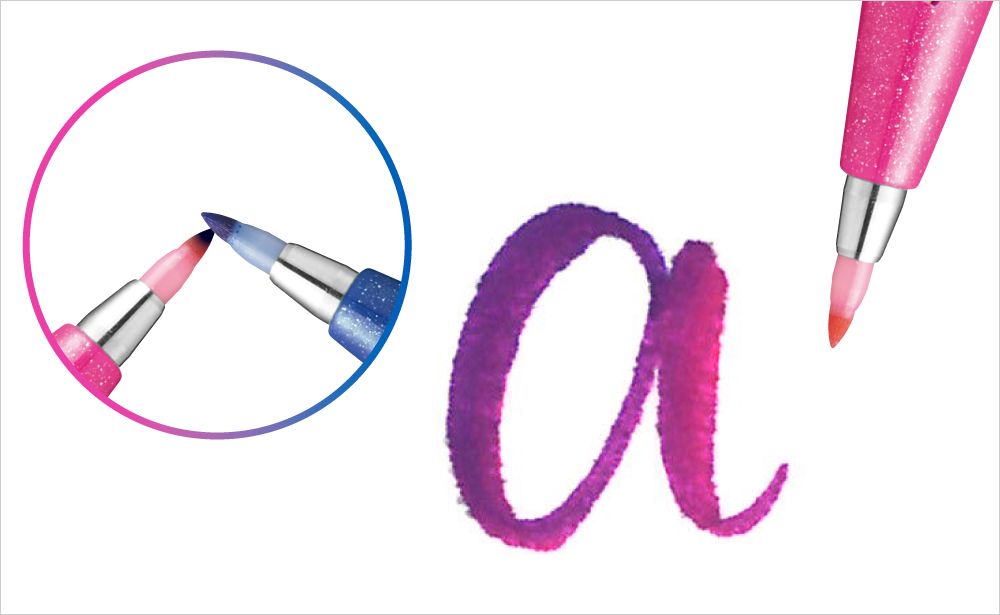 With 2 colors
If you apply a dark color to a light-colored nib and then write, you will get a beautiful gradation.
Enjoy the shade
After writing the letters, trace only the upper half several times to create a gradation of shades.
Fill
You can easily fill in detailed illustrations.