Description
Authentic brush type
High-quality nylon hair is processed finely one by one to achieve a smooth writing feel.
Can also be used for inkjet paper
By using the same dye ink as the inkjet printer, Pentel brushes can express smooth characters even on paper quality that would cause ballpoint pens to be flipped.
Pentel brush <bold>
It is possible to write large and thick characters neatly without fading.
Pentel brush <for Japanese paper>
A large amount of ink is set so that even water-absorbent Japanese paper can be written without blurring. It is useful in a wide range of scenes, such as wedding ceremonies and writing.
Pentel brush <Tsumiho>
The feature is that the hair on the tip is clogged to increase the stiffness of the tip so that even those who are unfamiliar with the brush can handle it easily. It is easy to express the tome, splash, halay and exquisite touch unique to a brush.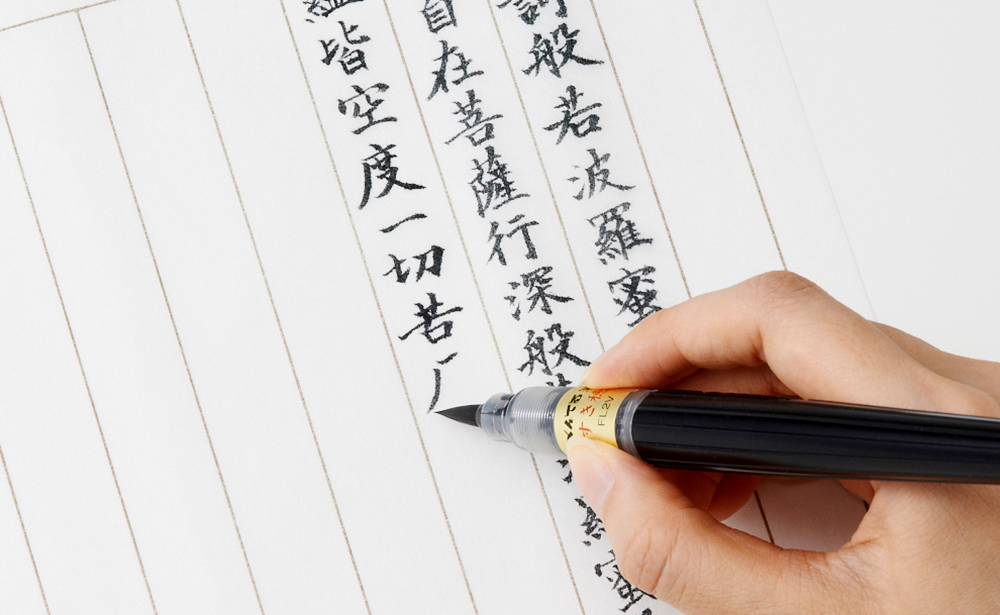 Pentel brush <Sukiho>
"Sukiho" has been devised to reduce the stiffness of the tip by scraping the tip of the ear so that elegant characters can be easily expressed.
Pentel brush <extra-fine>
The tip of the tip, which has a soft writing feel like a brush, is processed even thinner. The extra-fine tip is suitable for writing small letters such as postcards, letters, sutras, and kana.